Half Marathon: What You Need To Wear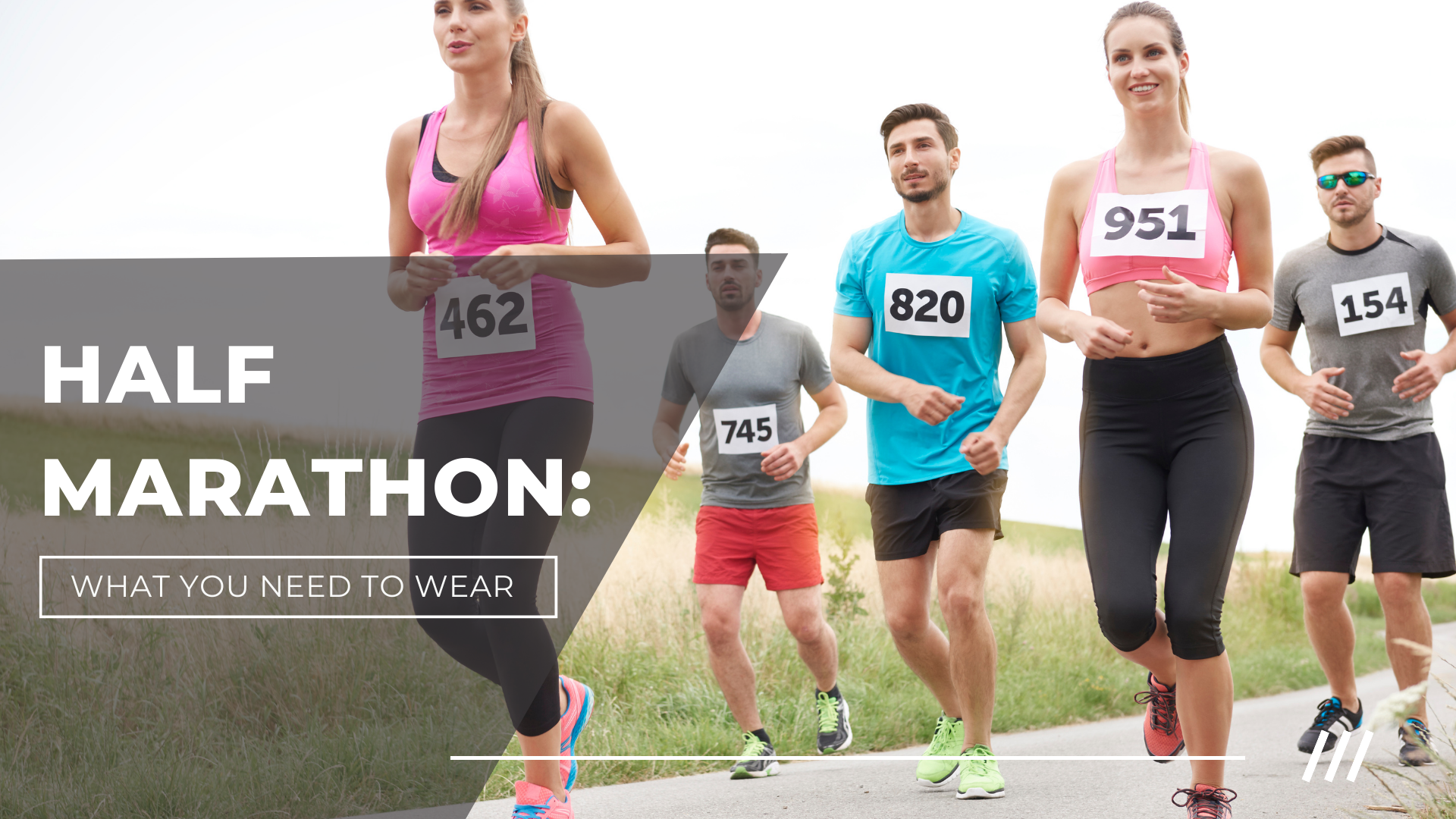 A half marathon is the first important race for many people before they move on to a full marathon. To win the race, just like how essential preparation is, similarly, it's vital to wear the right clothes. A well-known bulk Half Marathon Clothes Manufacturer brings forward a jaw-dropping range of fashionable, practical, and affordable half marathon clothing!
Thinking about what to wear to a half marathon? Given below are some effective suggestions:
Sports Bra
A comfortable sports bra is undoubtedly critical. Avoid bras with zippers or clasps in the front and look for a moisture-wicking fabric. For long-distance runs, high-impact bras are the best.
A Lightweight Shirt
You may go for a long-sleeve shirt, a short-sleeve shirt, or a tank top, based on the weather and season. Pick a shirt without rough seams inside. A shirt made specifically for a half marathon will be crafted out of a lighter synthetic material to absorb moisture from your skin. Pick a windbreaker shirt that will help to cut the wind in the early morning if the event is in the cooler time of the year. A bright-colored shirt will keep you visible to spectators and vehicles.
Tights Or Shorts
Tights or shorts are good for half marathons. Whether you like biker shorts or looser shorts, always ensure that the fabric is light and absorbs moisture away from your body. Tights or shorts shouldn't hinder movement or feel like they are weighing you down. Shorts with a pocket are best as you can keep your small race essentials in them.
Socks
Seamless soft socks can help prevent blisters. Also, the socks should fit your feet snugly and should be light. They shouldn't feature too-restrictive top bands. You can also go for compression socks that prevent fluid buildup in the lower legs and help with circulation.
Foot Support And Shoes
Your feet are going to swell in the race, so don't go for shoes that are already constricting. Never try new shoes right on the very race day as even with the best, you can experience some discomfort. Based on your feet and needs, there are ample helpful support items. For example, a bunion sleeve can help protect bunions from pressure and abrasion. If you have heel pain, bursitis, or plantar fasciitis, a heel cup would be the perfect heel support device for you.
Extras
You can use compression leg sleeves if you like compression socks but don't like covering your ankles. Go for a good sunscreen that can bear sweat as well. Blister prevention pads are quite useful. They make sure that you are not running with painful blisters toward the end of the race.